Services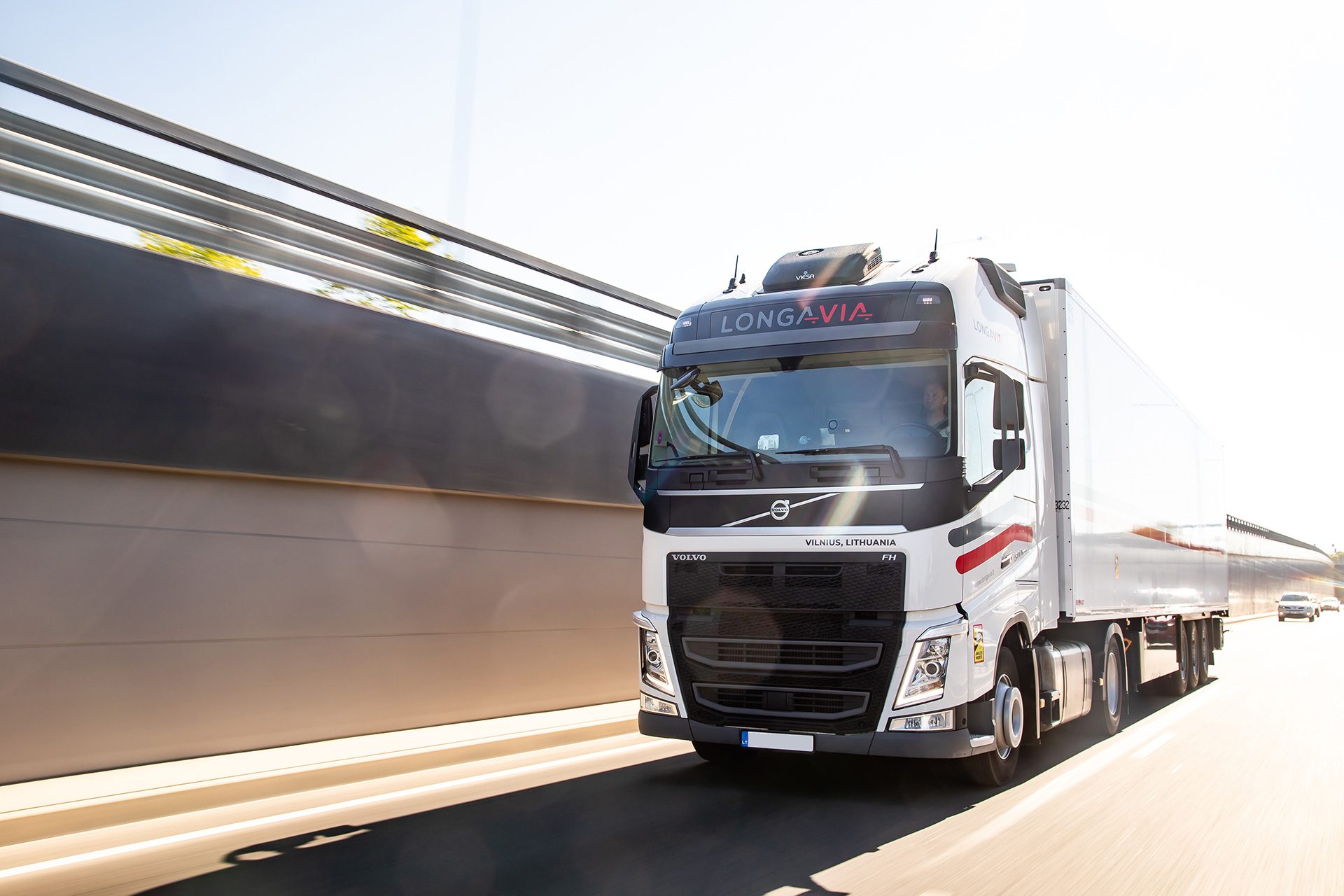 International road transportation of cargo is something we have been professionally involved in for 27 years. Thanks to our experience, our carefully shaped fleet, and our friendly and reliable team of specialists and experts in their fields, we are able to ensure speedy and safe cargo delivery at optimal costs.
The wide range of services offered by Longavia UAB allows you select the right solution for every cargo.
Transportation of temperature-controlled cargo
Ensuring the quality of temperature-controlled cargo transportation requires vehicles that are fit for purpose. This group of temperature-sensitive goods includes meat, dairy and fish products, seafood, confectionery, drinks, fruits and vegetables, flowers and other plants, medicines, and chemical products.
For the professional and successful transportation of such cargo, it is critical to ensure the right temperature of goods before and during loading, as well as during the transportation period itself. We are able to monitor this process from start to finish thanks to our extensive experience and a control system employing advanced technology, including reliable GPS trackers and cargo-specific temperature monitoring.
Transportation of standard cargo
Standard cargoes are cargoes that do not require temperature control and whose total weight does not exceed 24 tonnes. These cargoes are usually transported by trucks with standard semi-trailers. When providing this type of service, our team focuses on ensuring that the vehicle and the cargo are properly prepared from a technical standpoint, including reliable load securing. The risk of cargo damage is thus reduced to a minimum. 
At Longavia UAB, the norm is safe and timely cargo transportation by our vehicles to the required destination.
Transportation of partial-load cargo
Loading partial-load cargo and transporting it by road is our day-to-day job. In our practice, cargo is usually prepared for transportation and dispatched twice a week.
Transportation of partial-load cargo requires absolute accuracy and the ability to gather different types of information: it is important to obtain the correct load dimensions and loading and unloading details. Professionalism in the processing of different data and parameters allows us to properly assess the conditions and pricing for such cargo.